TOUR DIARY: Scandinavian Surfing & The Museum of Failure
I remain woefully far behind in the Tour Diary, but I'm playing catch-up every chance I get, so here goes! After the Netherlands I headed north to Scandinavia for more shows with American Aquarium. After a marathon drive, we started things off in Esbjerg, Denmark, a cold little seaside city on the Jutland peninsula. The show was at another one of those great multi-venue facilities they have over here, and the dinner they served us that night was one of the best of the tour. All you can do is laugh about the difference between how venues in America treat you ("let me mark your hand so you can get ten percent off chicken tenders at the bar") versus much of Europe ("here's a three-course meal prepared by our in-house chef"). After the gig, I found a dive bar near our hotel and played darts with some of the guys from AA. It's been really fun getting to know them, and I hope we get to hang out more on the road in the States.
From Esbjerg, it was another long drive (across a couple massive bridges that ended up costing almost $100 in tolls when all was said and done) into Sweden. The most impressive bit was the Øresund Bridge, which is a combined road/railway bridge that runs all of five miles across the Øresund Strait and links Sweden to the rest of the world. The first gig was in Falkenberg, where I'd played last year with The Mastersons and Joshua James. It was fun to see so many familiar faces, and the audience was just as amazing as I remembered them. The shows I play in Sweden are put on by a company called Rootsy, who have a circuit of cities around Scandinavia where they put on gigs that are always highlights of any tour. The rooms are packed, the fans are always that right combo of rowdy and attentive, and boy do they love vinyl records.
The next day's show was in Malmo, just a short drive south, so I set aside some time for hiking in Kullaberg, a nature reserve on the coast just outside Mölle. The winds and the seas were rough and the waves were pounding the rocks, so I was a little too cautious to take the cave trail that warned of potential death when the high tide comes in. I stopped in town for lunch, where it was bitterly cold and windy, and couldn't believe there were Swedes out in the harbor surfing like it was the middle of the summer.
I made one more quick pitstop on my way south in Helsingborg so I could visit the Museum of Failure. If you're wondering, The Museum of Failure is exactly what it sounds like: a collection of products that crashed and burned spectacularly on their launch, from hideous cars to unnecessary technology to Bic's pink pens "for women" to Donald Trump's 'Apprentice' board game. Some of it was funny and some of it was depressing, but a lot of it was actually pretty thought provoking. There were items that simply arrived before their time, or launched just as a far more ubiquitous competitor saturated the market with their own version of the same thing. So much of what we consider vision or success or genius comes down to timing, and that's worth remembering in art and love just as much as it is in business.
The Malmo show was at an old favorite of mine, Folk a Rock, a venue that's inside a record store/cafe right on one of the city's main squares. That was my third time at Folk A Rock in two years, and I'm getting ready to play there once more before the year is over, so I feel like I'm becoming a regular. From Malmo, it was back across those expensive bridges to Denmark for one last Scandinavian gig in Odense, birthplace of Hans Christian Andersen. I kept the train theme alive here and visited the Danish National Railway Museum, which had a pretty amazing collection of historic pieces.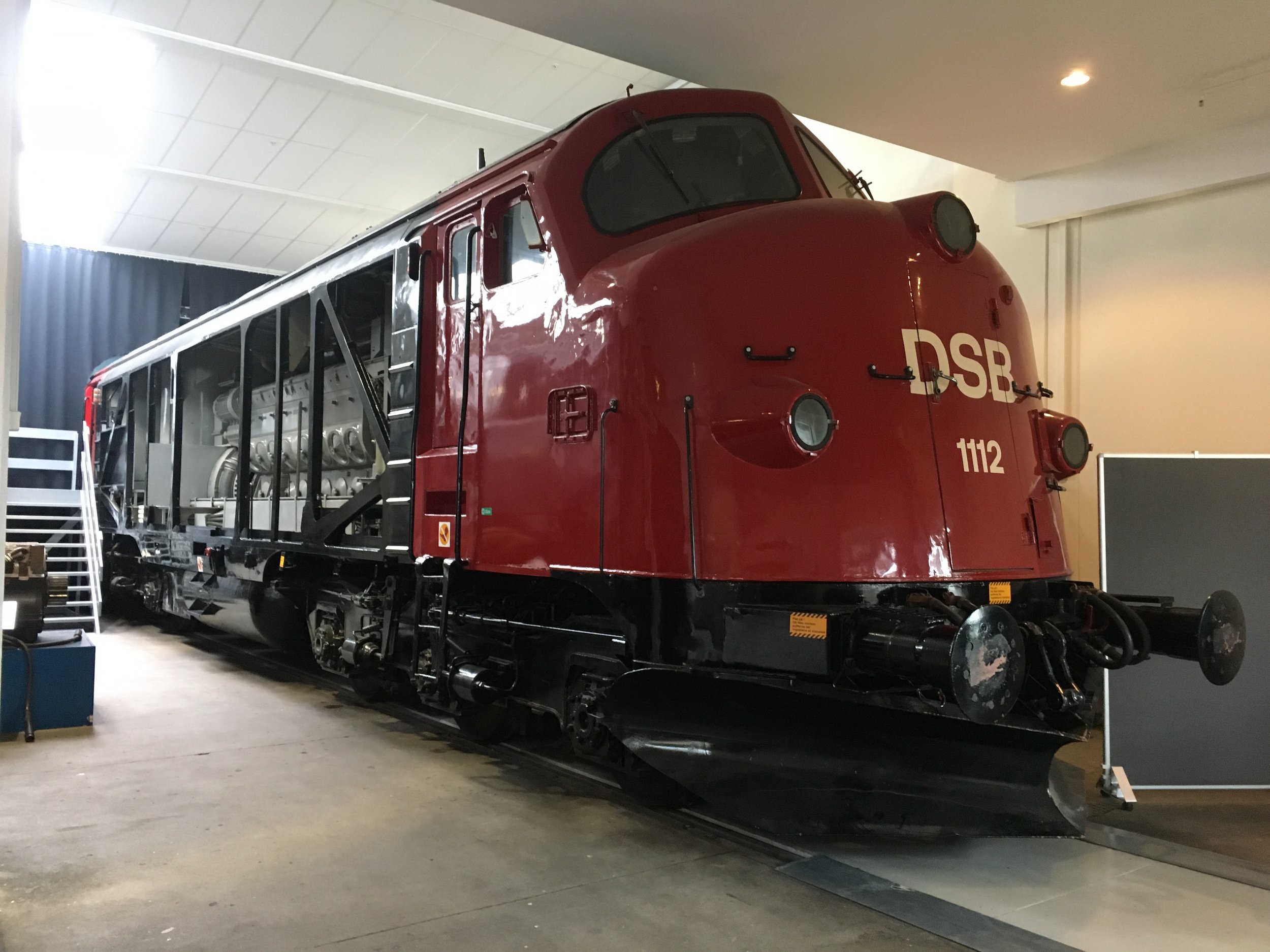 Next time: a trip to the top of Cologne's world-famous cathedral and a return to the UK!