TOUR DIARY: The Bucket List Gets Shorter
I have a very vivid memory of taking New Jersey Transit from Princeton into Manhattan while I was in college so I could go see Bright Eyes play Town Hall. I sat in the balcony and watched Conor Oberst lead Mike Mogis and the rest of the band through the songs from Cassadaga and I was mesmerized. They were all wearing pure white suits, and there must have been a dozen of t them onstage, including a string section and two full drum kits. Gillian Welch and David Rawlings opened the show and came back out to sing "Lua." Lou Reed came out as a special guest to sing "I'm Waiting For The Man." It was a night I'll never forget. The memory got that much sweeter this weekend when my tour with Valerie June brought me onto that very stage at Town Hall, where I got to sing songs from an album I recorded with Mike Mogis and Conor Oberst. It was surreal to say the least.
Town Hall was opened in 1921 by The League For Political Education as part of their fight for women's suffrage. It was designed by McKim, Mead & White, the architects responsible for some of New York's most iconic structures, and it'd be an understatement to call it grand. The room's incredible acoustics and sightlines made it an ideal spot for lectures and concerts, and it's played host to some of the most important names in music: Dizzy Gillespie, Charlie Parker, Louis Armstrong, Charles MIngus, Bob Dylan, Odetta, Judy Collins, Nina Simone, Thelonius Monk, on and on.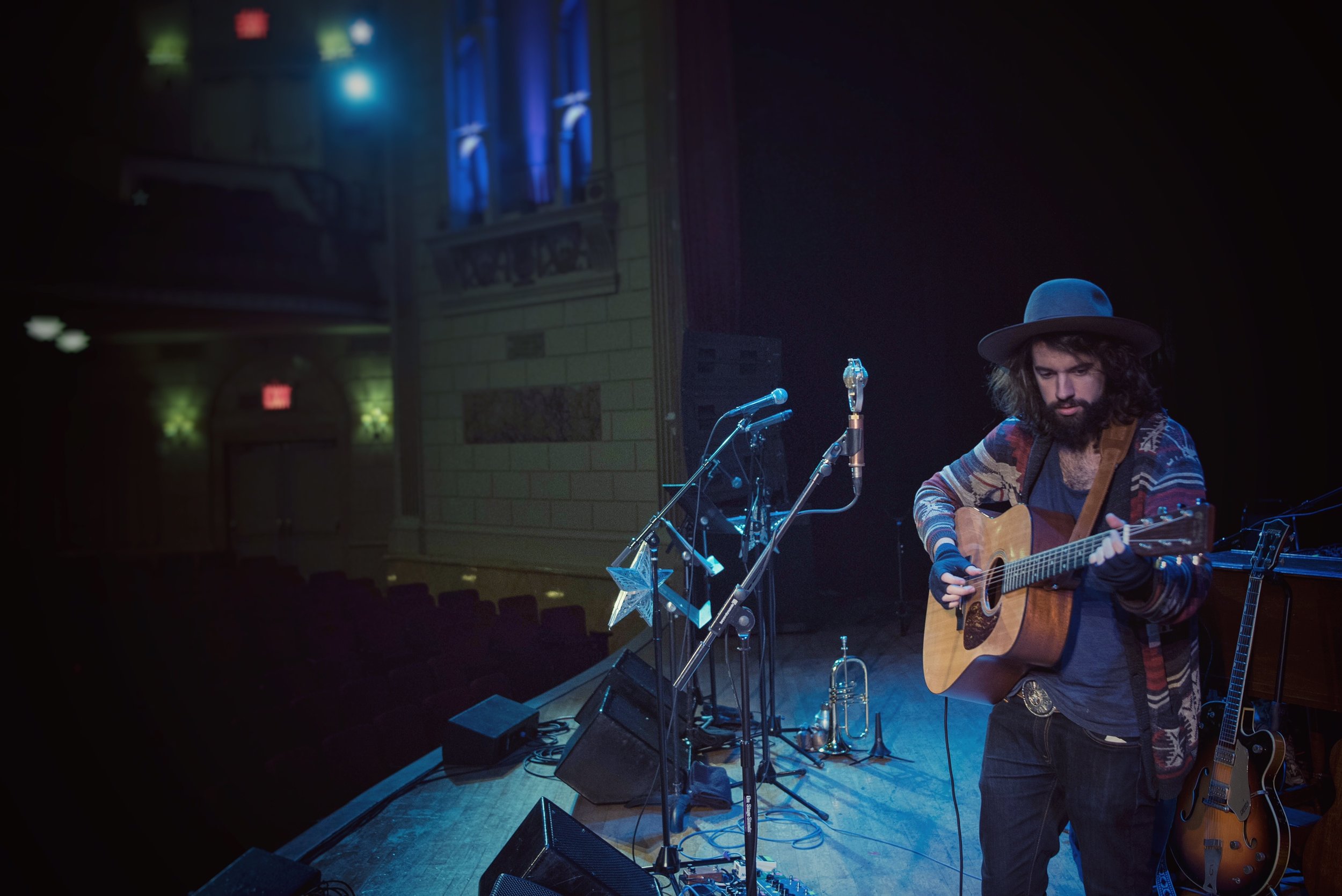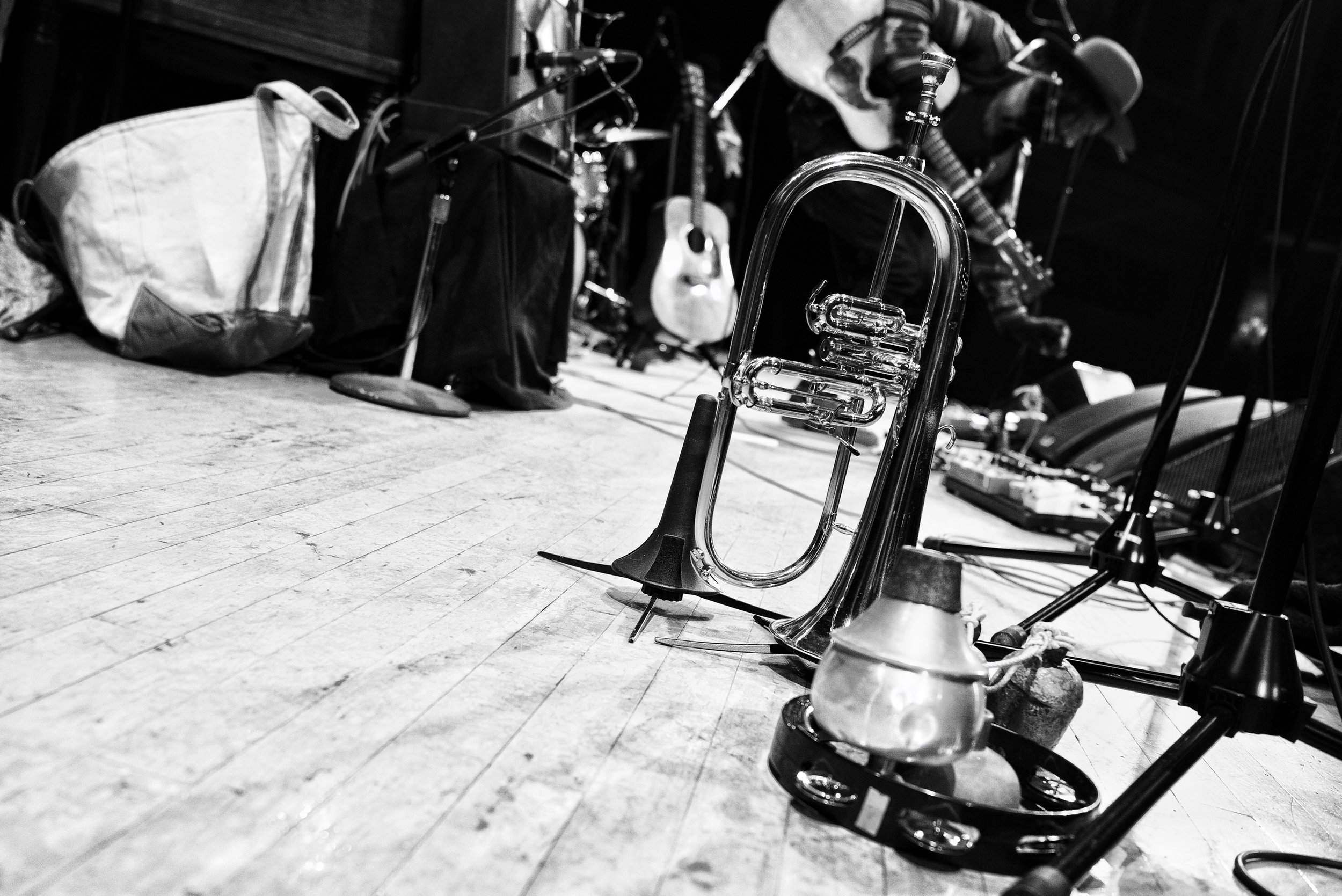 I got there early to soak the atmosphere in and watch Valerie's soundscheck. She and her band sounded fantastic. It was a trip to be watching one of my favorite artists play in such an historic room and be the only one in the audience. Pretty soon it was my turn for soundcheck, but I could hardly believe I was standing on that stage. I was using my brand new Ear Trumpet microphone, which looks old-timey and perfect for the space, and I was relieved to hear how rich and warm it sounded in the room. By the time the gig rolled around I was battling some serious nerves, but the crowd was so enthusiastic and welcoming that the anxiety quickly gave way to pure excitement. I found a groove, lost myself in the music, and gave a performance I'm genuinely proud of. After my set there was a great big line of new fans for photos and autographs, and I wanted to give each one of them a giant hug for being part of such a special night with me.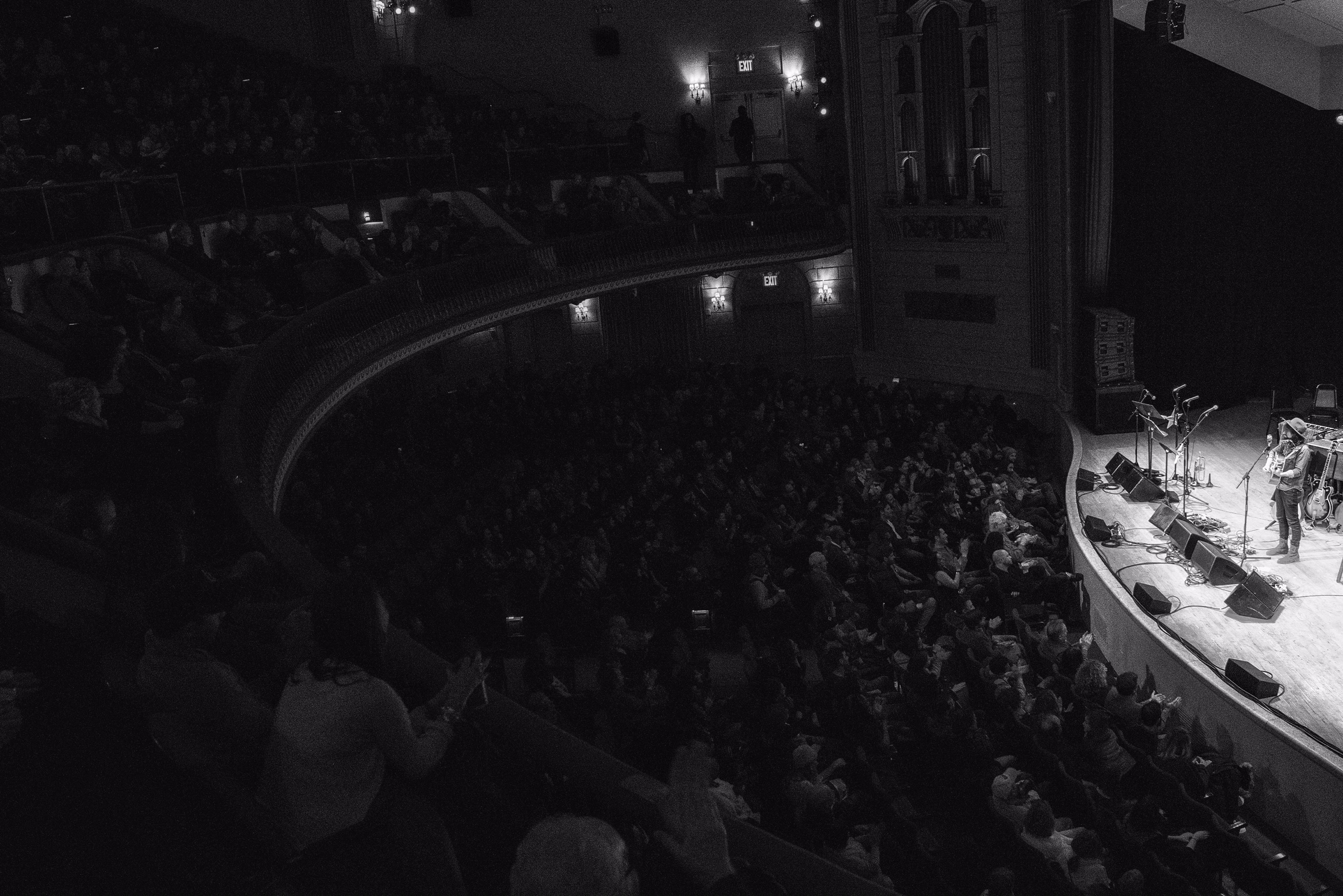 Once Valerie hit, I ducked backstage to wolf down a quick meal of barbecue brisket and ribs, and then I watched the rest of her show from inside the theater with all of Valerie's fans. It was emotional and spiritual and magical and everything I love about Valerie June. Some folks make you want to be a better artist, some make you want to be a better person. Valerie is one of those rare souls who does both day in and day out. I want to thank her from the bottom of my heart for being such a great friend and role model, and I want to send her lots of light and love for the journey her new album is about to take her on.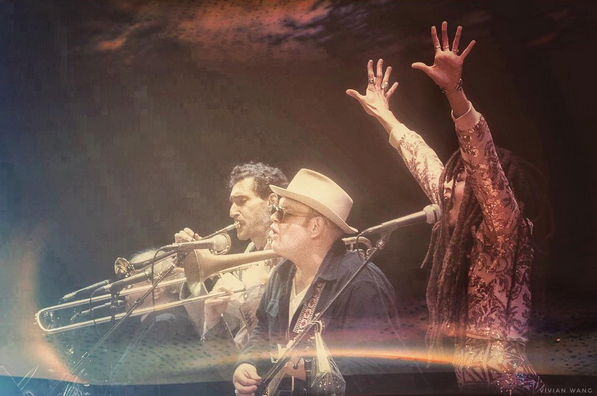 I'd like to send another big thank you out to the source of most of these photos. I was lucky to have two brilliant photographers, Vivian Wang and Tommy Kha, on hand to help document the night, and most of these shots are theirs, though a few are my own.