TOUR DIARY: If You Give A Moose A Muffin...
Greetings from Hultsfred, Sweden! This morning I invited Otis to join me on a little side adventure to Målilla, where we got to spend a couple hours playing with moose. These guys and gals are so unbelievably big and beautiful, and they were surprisingly gentle with us. It's the mating season, though, so we did see some of boys tussling and knocking antlers. We were able to feed them apples and twigs and pat them on the head, and honestly, that's all I've ever wanted out of life. Sweden has a lot of moose (everywhere you go there are warning signs on the road), so they might not be super exotic to the Swedes, but I sure love them.
Last night we played here in Hultsfred, a small town of about 5,000. Otis asked what people did for a living and they said they worked at the Ikea factory. Otis said he thought the point of Ikea was that you put the shit together yourself. The hotel here is owned by a man who founded what was Sweden's largest music festival, so each room is music themed. Somebody must have told them I'm from New Jersey because mine has an 8 foot tall mural of Little Steven's face across from my bed. Equal parts cool and creepy.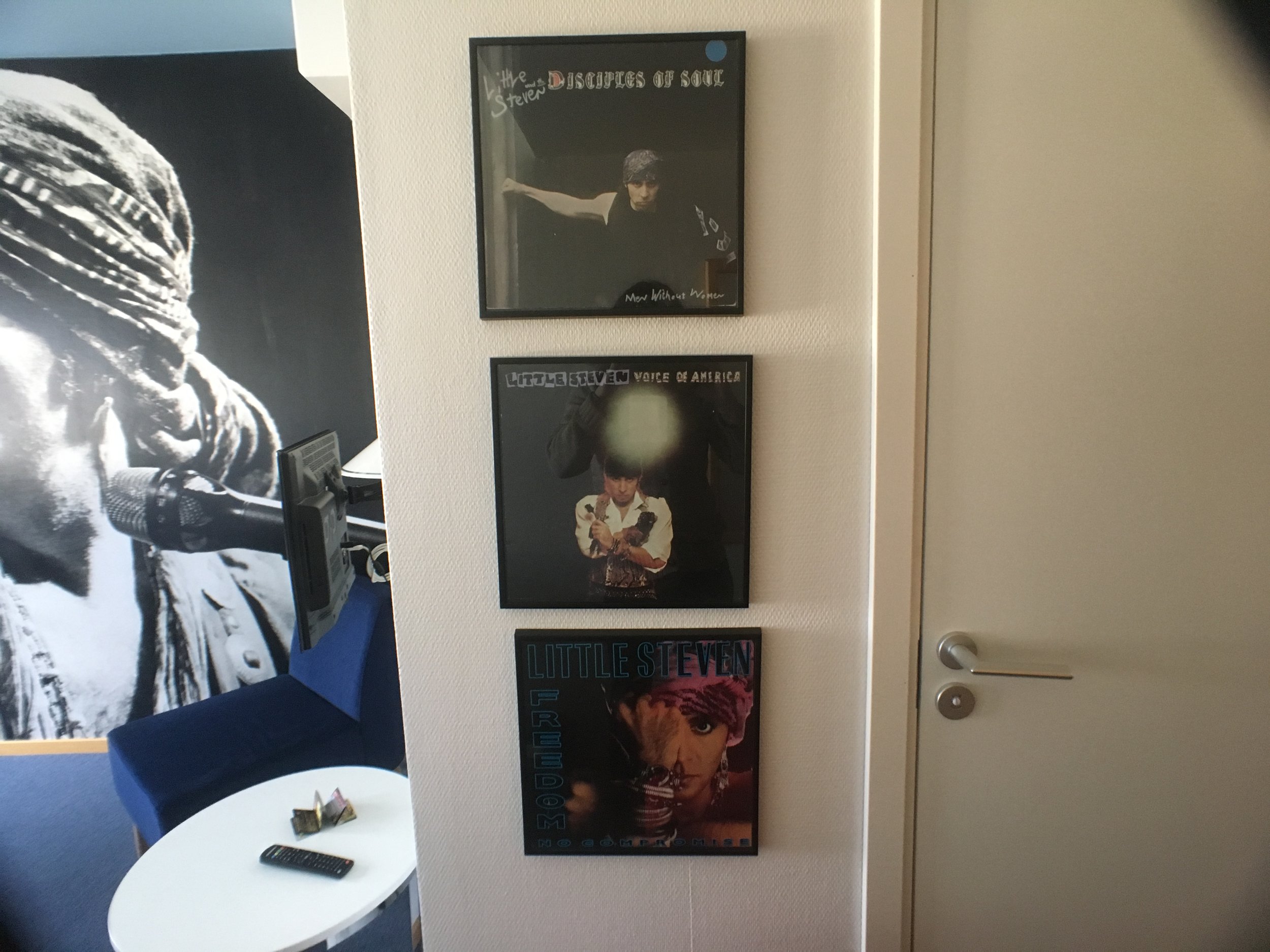 Tonight's show was in Örsjö, or more accurately, the forest. The venue is a wonderful Tea Room deep in the woods miles from anything. In the smaller cities and towns here in Sweden, lots of the music venues also double as restaurants, music shops, etc. People came from all over and packed the place out, which was a welcome surprise. Otis is a master storyteller, and it's a real treat to watch his sets every night. We've only got one more show together sadly. Anyway, I spent the whole day getting soaked by drenching downpours, so it's time to cozy up in the hotel and try to get some sleep while the rain continues to fall on another strange roof.