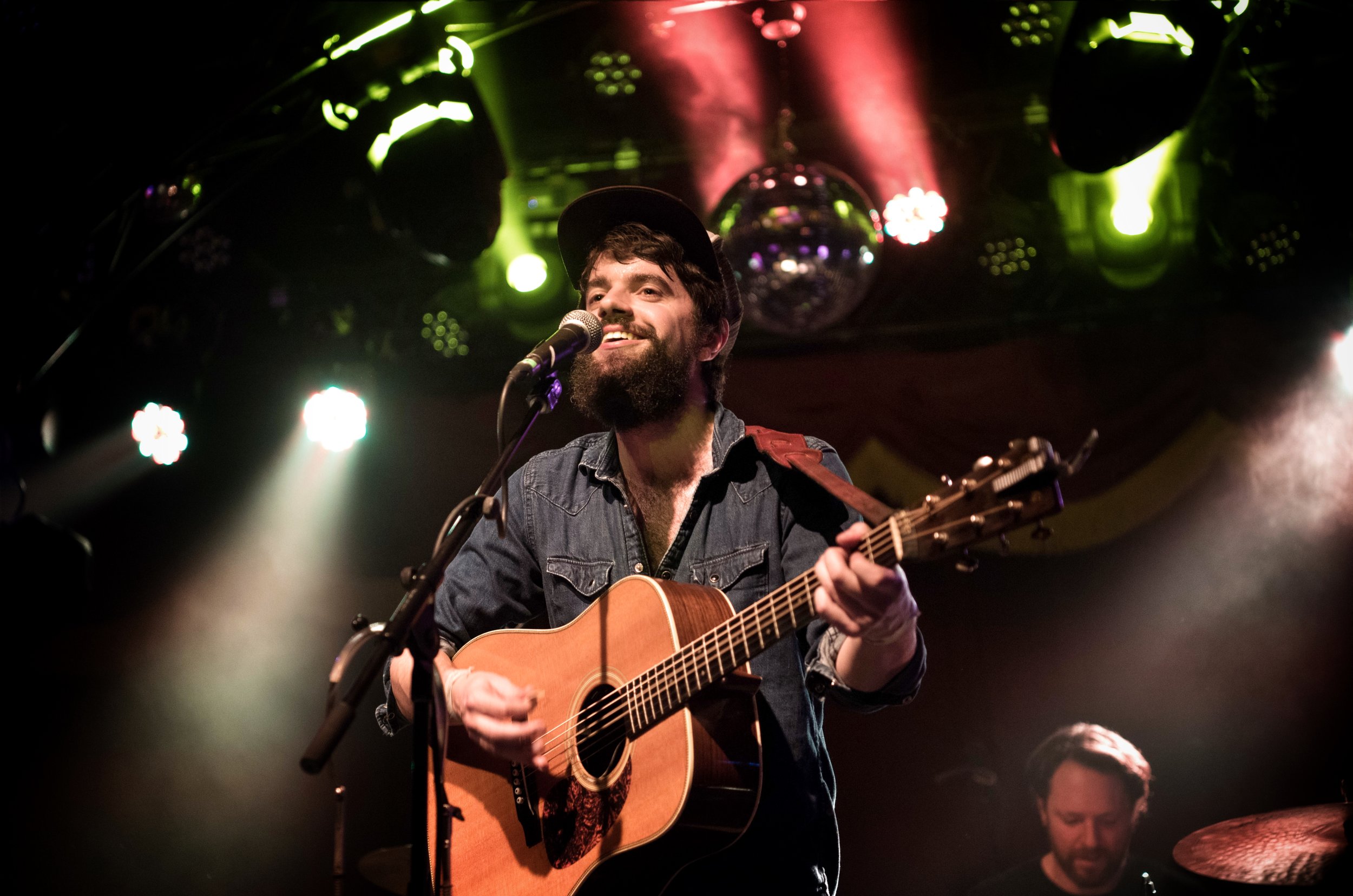 (CLICK IMAGES TO DOWNLOAD HIGH RES)
PRESS QUOTES
"D'Amato sings and writes in the tradition of Bruce Springsteen or Josh Ritter." - NPR TINY DESK CONCERT
"Folk music raised on New Jersey grit." - ROLLING STONE
"Strikes every right note." - USA TODAY
"Brings to mind Simon and Garfunkel's more amped-up moments." - ENTERTAINMENT WEEKLY
"Turns heartbreak into cheery folk." - SPIN
""Terrific...[with] enough depth to reveal new secrets with each listen." - ASSOCIATED PRESS
FEATURES & PREMIERES
BIO
Anthony D'Amato didn't know a soul when he landed in New Orleans. Within weeks of his arrival, though, he was collaborating with a slew of the city's finest songwriters and instrumentalists on a spontaneous project unlike anything else in his catalog.
"This entire experience really caught me by surprise," says D'Amato, a New Jersey native who now calls New York City home. "I came to New Orleans for a housesitting gig in between tours, and I ended up writing and recording a whole new collection with a whole new band and a whole new sound."
Captured almost entirely in the living room of an historic 1860's Garden District home, 'Five Songs From New Orleans' feeds off the Crescent City's irrepressible creative energy and draws inspiration both from its stately beauty and its haunted decay. D'Amato engineered, produced, and mixed the whole EP himself, treating the songs as raw, unfiltered snapshots of his time in town, and the performances documented here are loose and improvisatory to match. The end result is a spare and organic collection, one that's comprised exclusively of acoustic instruments and draws on an eclectic array of New Orleans sounds, from Cajun fiddle to blues guitar, from Dixieland clarinet to washboard shuffle, from classic country to fingerpicked folk.
D'Amato first emerged to international acclaim with the 2014 release of 'The Shipwreck From The Shore,' his New West Records debut. Inspired in part by time spent studying with the Pulitzer Prize-winning Irish poet Paul Muldoon, the album garnered rave reviews on both sides of the pond, with NPR inviting D'Amato for a Tiny Desk Concert and lauding that "he writes in the tradition of Bruce Springsteen or Josh Ritter," and Uncut proclaiming that his songwriting "echoes with early Bob Dylan."
D'Amato followed it up in 2016 with the Mike Mogis-produced 'Cold Snap,' which landed him his first national TV appearance along with an Artist You Need To Know nod from Rolling Stone, who hailed his "folk music raised on New Jersey grit." In response to mounting humanitarian crises overseas and at our own southern border, D'Amato returned the following year with a collaborative charity EP titled 'Won't You Be My Neighbor?,' which featured contributions from Josh Ritter and Nickel Creek's Sean Watkins among others, and has raised more than $7,000 for refugee aid to date. Songs from D'Amato's solo albums, meanwhile, racked up more than eight million streams on Spotify alone and landed him headline and festival performances in the US, Europe, and Australia, as well as support dates with Ben Folds, Valerie June, Shovels & Rope, The Old 97's, The Felice Brothers, Tyler Childers, Langhorne Slim, and more.