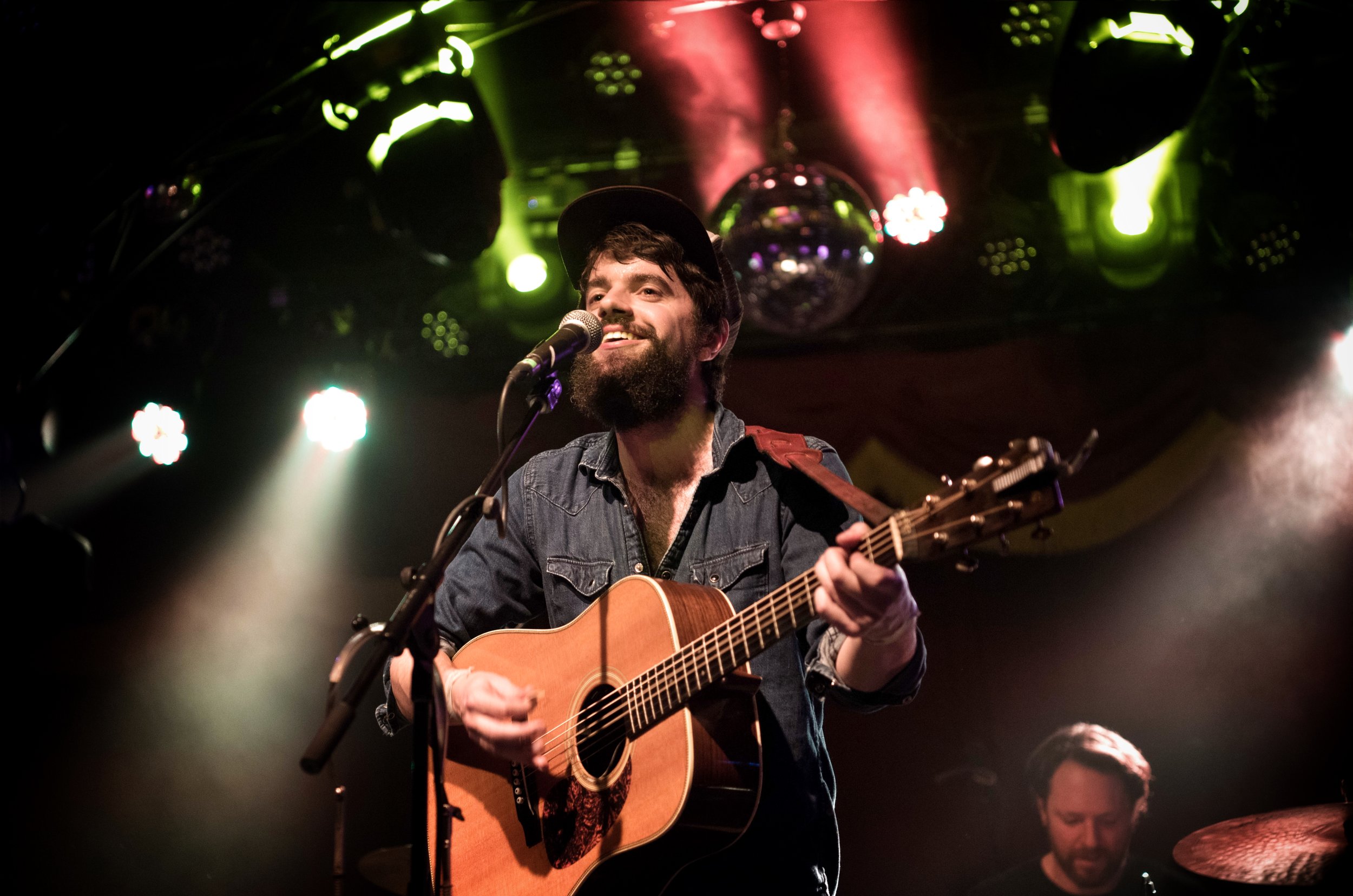 (CLICK IMAGES TO DOWNLOAD HIGH RES)
PRESS CLIPS & QUOTES
"D'Amato sings and writes in the tradition of Bruce Springsteen or Josh Ritter." - NPR TINY DESK CONCERT
"Folk music raised on New Jersey grit." - ROLLING STONE
"Strikes every right note." - USA TODAY
"Brings to mind Simon and Garfunkel's more amped-up moments." - ENTERTAINMENT WEEKLY
"Turns heartbreak into cheery folk." - SPIN
""Terrific...[with] enough depth to reveal new secrets with each listen." - ASSOCIATED PRESS
BIO
Praised as "equal parts lonely road song and lovely folk-pop ballad" by Rolling Stone, Anthony D'Amato's latest single, "Passing Through," is a haunting, literate meditation on transience, a stream-of-consciousness travelogue that channels all the beauty and sadness of our mortality into a gentle, fingerpicked arrangement that "hum[s] like the amplified sound of the road itself." The song, which made its radio debut on the BBC, comes on the heels of D'Amato's homemade charity EP, 'Won't You Be My Neighbor,' which has raised thousands of dollars for refugee aid, and follows his celebrated 2016 LP 'Cold Snap,' which was produced by Mike Mogis (Bright Eyes, First Aid Kit) and recorded with contributions from an Omaha all-star team that included Conor Oberst and members of Bright Eyes, The Faint, and Cursive. Hailed as "folk music raised on New Jersey grit" by Rolling Stone, the collection earned D'Amato his first national TV appearance alongside dates with Ben Folds, Valerie June, Shovels & Rope, Gomez, The Old 97's, The Felice Brothers, Tyler Childers, Langhorne Slim, Ziggy Marley, and more.
'Cold Snap' built off the breakout success of D'Amato's 2014 debut for New West Records, 'The Shipwreck From The Shore,' which was inspired in part by the New Jersey native's time studying with the Pulitzer Prize-winning Irish poet Paul Muldoon. That album earned glowing reviews on both sides of the pond, with NPR inviting D'Amato for a Tiny Desk Concert and lauding that "he writes in the tradition of Bruce Springsteen or Josh Ritter," and Uncut proclaiming that his songwriting "echoes with early Bob Dylan."
D'Amato's songs have racked up more than eight million streams on Spotify and landed him international headline and festival performances in the US, Europe, and Australia.